↑
About
I'm glad that you're interested to know more about this blog. I'm Harleena Singh, the founder, CEO, principal writer, and chief editor of Aha!NOW, and it gives me great pleasure to guide you through the what's and why's of Aha!NOW.
What is Aha!NOW
Aha!NOW is an awarded, popular, and recognized life blog. Yes, it's all about life.
You can consider Aha!NOW as a resource for understanding the various aspects of life and the problems you face in it. Aha!NOW intends to serve as a guide to help you to understand life more closely and make your life easy. The ultimate aim of this blog is to help you to be happy in life.
In fact, the blog motto of Aha!NOW is "Discover Happiness", and the punch line says it all –
Aha!NOW is all about understanding life, finding answers to discover happiness, and experiencing the Aha!moment.
The Aha!NOW Story
Aha!NOW started off as a family blog in December 2010, and later by 2012 it grew as a blog dedicated to complete personal development. This includes all the aspects of one's life – personal, family, and professional.
I also call my blog as a SELFhelp blog, where, SELF stands for – Self-development and Enrichment of Life and Family.
In 2014, Aha!NOW grew to become a life blog, and is on the road to further development and growth.
LIFE for me is Life, Inspiration, Family, Empowerment. Aha!NOW is a resource to help you understand these aspects of life.
You can find here resources about self-improvement, inspiration, relationship, parenting, children, seniors, health, work & career, blogging, and others aspects of life.
Aha!NOW is also a platform for exchange of diverse views with persons and professionals of different background, streams, and fields from around the world. Aha!NOW is an open space meeting place in the congested blogosphere.
In July 2014, I started an activity and forum based free membership community on Aha!NOW, called the Aha!NOW Blog Community (the ABC).
The ABC caters to both the non-bloggers and bloggers. In short time, it has already become a highly interactive and thriving community full of non-stop activities and engagements.
You can read more about the ABC here. Also, read the detailed story of the Aha!NOW journey in this post.
I intend Aha!NOW to be a place where you can seek World Wide Wisdom at your fingertips so you can make your life meaningful and be successful, however and where ever you are.
Why Aha!NOW
It's a strange name, right? Even life is so until we understand its underlying meaning.
As for our blog's name, it's as meaningful and valuable as your name. It's a name that my husband, Vinay, and myself sat and thought a lot about.
Aha (aa'haa) – Exclamation of satisfaction on discovering something, solving a problem, finding a solution, etc. (bingo/eureka)
NOW (naw) – At the present moment
Aha!NOW is best described as the blog to find solutions and remove the barriers of problems in life with better insight and understanding at this present moment. And, also act as a reason for introspection and self-assessment to live life better and experience happiness every moment of life.
I hope you experience an aha! moment of your life on Aha!NOW.
Aha moment – A moment of sudden realization, inspiration, insight, recognition, or comprehension.
What do you think of Aha!NOW? Visit the posts and forum, and let us know in the comments.

Subscribe to the new post notifications as well as the forum, so you know when to visit Aha!NOW and share your views.
What's there for you at Aha!NOW
Honestly, I do not offer any out-of-the-world information or miraculous solutions. My articles are based upon my personal beliefs and thoughts that stand on the foundation formed by my personal knowledge and experience in life.
I'm a positive thinker. I motivate myself and like to inspire others on how they can make their life better.
It's not that I just write about what I like and think or about what is best for me. When I write the posts, I conduct a thorough research and include all perspectives so the content is authentic, complete, factual, real and worthy enough to be meaningful and sensible for you.
What's different at Aha!NOW is that most of these posts are not merely informative but they attempt to stir your thoughts, emotions, and your soul. They offer a ground and opportunity for discussions, healthy conversation and exchange of views.
You can be a part of Aha!NOW and every discussion that takes place here. Your 2 cents are worth more than you think. Every post is complemented and supported by diverse views and rich experiences of the readers in form of valuable comments.
You will also find other experts and bloggers sharing their perspectives and posts on Aha!NOW. If you too want to contribute your article on Aha!NOW, then find more information here.
My endeavor at Aha!NOW is to help you help yourself so that you can help others, be happy and spread happiness around you to make the world a better place to live in.
You can receive post notifications directly into your mail box. I'd love you to share your views on everyone of them.
Awards and Recognition
Aha!NOW was awarded as one of the top 10 best personal development blogs of 2014.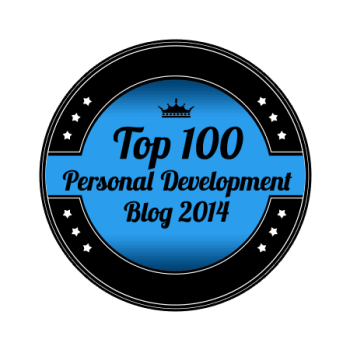 Aha!NOW was included in the top 10 global personal development blogs again in 2015.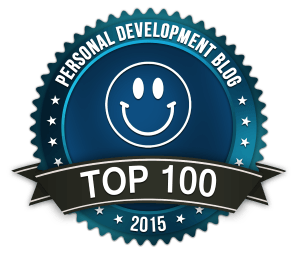 Other Awards & Anniversaries
People have been kind enough to appreciate my work, and there were some awards that were conferred to me that I consider as achievements, which I'd like to share with you all. Not to mention the three years this blog has completed, so a few anniversary posts too!
I thank all the visitors and fellow bloggers for appreciating my blogging efforts and liking my contribution. I feel happy that I'm able to help someone somewhere with my words and writings, something that money can't do. I wish that everybody has a happy life and a healthy family.
Top 15 Personal Development Blogs By Women
Why We Need to Express Gratitude
How to Be Grateful Every Single Day
Blog Anniversary – Making Merry This Christmas And New Year
Keep Moving Forward – My 3rd Blog Anniversary
About Harleena Singh
The Aha!NOW blog is owned and managed by Harleena Singh and her husband, Vinay.
Harleena Singh is a student and teacher of life, as well as a freelance writer and a blogger. She operates from her home, takes care of her family, and feels her purpose is to help people.
As a parent, she understands the importance of family in achieving a better health and life. As a freelance writer, she has written hundreds of articles on more than two dozen different topics.
She started blogging in 2010 and created Aha!NOW as a platform to exchange views, thoughts, and questions about parenting, family, self-improvement, relationship, health, lifestyle, blogging, and other related aspects of life.
Since then, she has received many accolades and praises for her blogging efforts. She has also received the distinction of being a "Commenting Queen" from her blogging friends and other bloggers in the blogosphere.
Interviews
Harleena Singh has been interviewed by many bloggers, and here's a compiled list of interviews, in no particular order.
BCIS 34: An Interview with Harleena Singh from Aha-Now.com
Interview With Harleena Singh On Leading A Great Life & Building A Great Blog
Harleena Singh's Journey & Success [Interview]
Expert Chat: Harleena Singh Shows Us How to Build Blog Readership
Active Member Interview: Harleena Singh
F.I.T.S. SERIES: Featuring Freelance Writer Harleena Singh
BloggerViews: Interview with Harleena Singh – The Blog Commenting Queen from Aha! Now
Blogger Spotlight Harleena Singh, Aha!Now
Writing Inspiration with Harleena Singh – An Interview
Harleena Singh, Freelance Writer
Interview with Harleena Singh of Aha-Now.com
Why I chose to Be a Blogger: Interview With Harleena Singh of Aha-Now
The Naked Truth About Harleena Singh
Interview With Inspirational Female Blogger – Harleena Singh From Aha-Now.com
Interview with Harleena Singh Professional Freelance Writer
Exclusive Interview with Harleena Singh of Aha-Now
Mentions
Harleena has also received attention and mention by various bloggers on their blogs. Here's a list of such blog posts:
The Top 100 Self-Improvement Blogs for 2014
12 Most Stubborn and Fearless Female Bloggers!
Harleena Singh, The Commenting Superstar & Proficient Writer!
Top 23+1 Bloggers You Should Follow In 2014
Why the likes of Madam Harleena Singh will Forever be Remembered in Blogging
Top 10 Inspirational Bloggers in India 2014 
List of Top 10 Female Bloggers Blog in 2014
Top 10 Professional Female Bloggers in India
8 Must-Read Blogs to Get Inspiration From
Blogging Tips Shared – Harleena Singh
13 Wildly Successful Bloggers to Follow Immediately 
5 Widely-followed Methods to Make a Successful Blog
Do You Know What Makes YOUR Blog Unique? Learn From 17 Expert Bloggers Who Share Their Thoughts
101 feisty, fun and fabulous women bloggers to follow 
10+1 Blogger To Watch in 2014!
My Blogging Buddies Rock: How About Yours?
Top 5 Female Bloggers Who Inspired Me
Finger Chopping of 11 Bloggers This Valentine
Top 6 female blogging ministers
Women's Day special- My 7 favourite female bloggers
12 Highly Successful Non-Native English Freelance Writers
5 Blogs I Envy and Wish were mine
The Top 100 Bloggers on Triberr [INFOGRAPHIC]
Getting the Attention of Top Bloggers – What I Learnt From Enstine Muki and Harleena Singh
Why I wish I were an Indian Blogger?
Top 50 Friends of Business Success Guide in 2013
Top Ministers in this Blogging World
Guest Posting on Aha-now.com ~ Traffic and Growth Reports
The Zahet Blog Commenting Guide
Why I wanted to RAPE Blogging?
My Readers and My Blogger Friends: This Is How I'd Love to Say MERRY XMAS
Special Awards To Our Best Users on Business Success Guide in 2013
Bloggers Who Inspired Me in 2013
Top 13 Bloggers that Rocked My 2013
President of the Blogging World. Please Vote Once!
4 Unheard Types of Blogging Commenters You Should Know About
The Fourth Annual, 50 Best Blogs by Women – 2012
Case Study
Harleena Singh has had one interesting case study done on her social media shares
Guest Posts
Harleena has done only four guest posts till date:
How to Become a Blog Commenting Superstar
My Blog Promotion Secrets Revealed
My Writing Strategies for Creating Compelling Content
What Legacy Will You Leave Behind In The World
Please join me on Facebook, follow me on Twitter, or add me to your Google+ circles by clicking on my profile Harleena Singh+.
You can view my writing portfolio and learn more about me by visiting my website, and contact me for writing projects.
We've recently made the Aha!NOW social profiles too, so please join that as well – here are the links –
Would you like to receive our occasional tips on life and living, and how to improve to make our life better? Then, subscribe to our blog and bring happiness to your mailbox!
Be blessed. Be happy.

~ Harleena & Vinay