About
Aha!NOW is a SELFhelp™ blog. A blog for self-development and enrichment of life and family (SELF).
The Aha!NOW blogzine is owned and maintained by Harleena Singh.
She is a working mother – a professional freelance writer and a blogger. As a parent, she understands the importance of family in achieving a better health and life. She has created Aha!NOW as a platform to exchange views, thoughts, and questions about parenting, teenagers, self-improvement, family, and other related aspects of life.
Here's more about Harleena in her own words.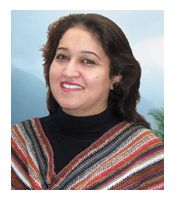 My name is Harleena Singh, and I am a  freelance writer.
As a professional writer, it is my endeavor to make the writings interesting, and deliver the most complex or sedentary topics into simple and attractive forms that are a feast to anyone's eyes.
Like a true artist, I canvas my writings using elegant word strokes, custom-creating articles accurately as per the instructions, which lead to masterpieces beyond expectations.
I am a family loving person. I enjoy playing my roles and fulfill my duties as a wife, a  mother, a writer, and simply being myself.
Please do join me on Facebook, follow me on Twitter, or add me to your Google+ circles by clicking on my profile Harleena Singh+.
You can view my writing portfolio and learn more about me by visiting my website, or visit my other writing-related blog for in-depth insights into freelance writing as a career option.