↑
Testimonials
Aha!NOW Blog Community is a Motivation Booster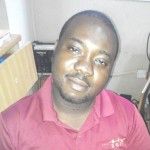 I have been using other forums but no community has come close to ABC. In Aha!NOW Blog Community, there is a sense of genuine friendship, everyone cares about each other and there is no hostility as the moderators work towards fairness in the community. This is also a place where Bloggers can grow and learn. If you have not joined ABC, please do so now. Don't miss this opportunity.
Aha!Now – A Virtual family of Real people!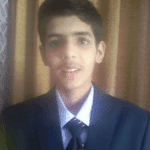 I had no idea what ABC actually is, but the day I joined ABC community I got to know its all about sharing, helping, learning and growing together. Its a community of selfless people, by selfless people and for selfless people. I have learned a lot of things from here and I will cherish this forever!
Aha!NOW – The family of many writers, bloggers, marketers, entrepreneurs and more.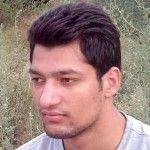 There are many blog communities but are they all like a family to you? You may find them helpful but do they provide an environment in which you can enjoy your work. While working we all get tired but if you come to Aha!NOW you will find an enjoyable place to hook up with many other people from different parts of the world. How about getting in touch with more and more bloggers? Aha!NOW is going to provide this opportunity. You can find many famous bloggers like here from whom you can learn a lot. You can share your thoughts with others and can ask any question here. Harleena is the owner and she knows the real value of relationship building. She is the superstar in her work. In this blogosphere I don't think that there is anyone who don't know about a successful Blogger, Writer, motivator, relationship builder and a lot more. Relationships are the best thing about AHA. Its members work like a family. You will feel the difference between AHA and other blog communities. Its not just a community, its the family including many different kind of members. If you want to enjoy while working then you will love to be here. Be here and love your work.
The day I met a family online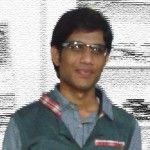 I have joined many communities and forums which never cares about existence of their members ever again after a couple of welcome messages. But when I came to know about ABC, I thought it was just another community where I can get attention of fellow members and bloggers to my blog. I just signed up and till today, the care, love and support from the members of the community is never seen. I'm glad, happy, I feel pleasure to be in this community and I greatly thank you the admin & team for letting me in. Long live ABC! <3
A responsive community that celebrates it's members.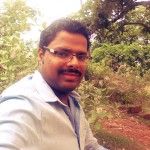 I have been a part of Aha!NOW Blogging Community since its inception and its one of the best decisions I have ever made. The community values its members and even members hold each other in esteem. There were number of times when I felt low and thanks to awesome friends here who lifted me up and motivated me to rise further. I initially spend very less time here but soon reallised this ABC is far better than popular social sites.
Superb Forum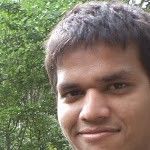 Life, parenting, love, blogging or any other topic. Aha-now forum is good place to ask for questions and learn on the go. I have found many friends among this community and the best thing is all do this to benefit other first. If you a learning person or need some helping hand, then you are at the right place to start. Loving this community. 🙂
Experiencing Wonderful Board To Meet Other Blog Owners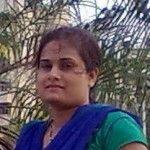 I approached Aha!NOW Blog Community (ABC) because I wanted some traffic for or promotion of my blog and I was looking for a place where I could get my blogging queries solved, and also could share my blogging tips/experiences with others too. Aha!NOW Blog Community (ABC) helped me by improving my blog's traffic and social presence. My experience with this community is amazing and I met with lot of expert bloggers in very short span of time and I am having very good relations with them now. One thing I liked is giveaway offer for their readers. Every month they offer some amazing giveaways. I would recommend Aha!NOW Blog Community (ABC) to people who need to increase their blog's online/social presence as well as who want to build good relations with other expert bloggers.
Aha!Now Blogging Community is Awesome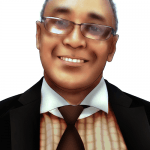 I wanted to take a moment and try to express how awesome the Aha!Now Blogging Community is. Awesome actually does not even come close to expressing how I feel about this community. I have known Harleena for a few months but I did not join the community right away. Oh boy, what a mistake that was. Just in the short time I have been here I have made some wonderful connections and that is what I was looking for. Many communities are not this close and connected. Harleena has done a superb job of giving us a platform to share and connect and she is right in there every day chatting with us and sharing as well. That is huge and her involvement in my opinion is the reason this community is so successful. I have finally found a Blogging Community I can definitely call home.
Aha!NOW ABC Community Is A Unique One!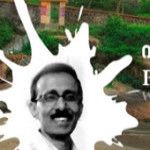 Aha!NOW ABC community is not just another community. This is unique in its style and function. The interaction between the members are indeed worth mentioning. The Admin's response to its members are so quick and timely. Once you join I am sure you will get what you need and what you long for. I am so glad that I joined in and am enjoying the various benefits like the wonderful traffic flow and the friendly treatment from its admin as well as its members. I can bet that its worth joining! ~ Philip V Ariel, Secunderabad
Aha!Now- A Superb place of great people
I'm not sure how I came to know about this great community but one thing I want to say is that the ABC community is really awesome. All Ahaians are very active in the forum and all are very supportive. This is a great community for the bloggers to share their ideas and also to find solutions. I'm not much old in this family but in this short duration I learnt a lot from them.
A family which fosters talent
For every new Blogger starting out, what's needed is a community of individuals who nurture the talent, give feedback and appreciate the skill of Blogging. In this great Aha!NOW community, all these are given in ample quantities! For a person like me who had no identity as a Blogger and was looking for reinforcement regarding my writing skills, this community has become as close as a family!
The opinions, discussions and views shared here help all Bloggers and Non-bloggers alike to develop a mature perspective, learn about the world and share learnings with other community members. I highly appreciate and respect Vinay and Harleena, who have started this community and wish them all the best in expanding and bringing in world-class Bloggers from all over the planet! Cheers! Nikshep
Need help with Blogging? You'll get it here on ABC, for FREE.
ABC is one of the best up and coming blogging communities on the web today. Vinay and Harleena have done a great job with the blog, creating this platform and building up an honest community. It's an amazing group of people with different backgrounds and expertise, all helping each other out to succeed online. You just can't go wrong with ABC.
I Didn't Plan To Be Here This Long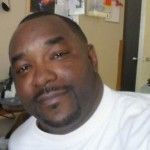 I was just visiting. A friend of mine recommended I come here and join to qualify for her amazing giveaway. I was doing what friends do. That's all. When the giveaway was over my plan was to leave. But while visiting something happened that's hard to explain. The people are different and they make you feel like you are the most important person in the world. I found myself coming back everyday. And everyday it was the same thing. Love, fellowship and friendship. I didn't plan to be here this long but some times things happen that we hadn't originally planned. Now I'm here to stay and they couldn't pay me to leave.
Aha!NOW – Transforming Community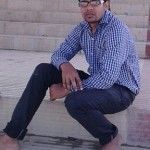 I had joined this Community a few month ago. Since then, I have learned lots of things here about Internet marketing and much more. The greatest thing I like most about this community is that everyone I have talked with has been very friendly and supportive. I haven't seen any negativity in the Community and I'm a huge fan of that. If you are a blogger/internet marketer you should definitely join Aha!Now community.
This community welcomed me from the very moment I said hello.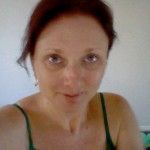 I cannot even remember how I landed at AHA-Now, but I am forever grateful that I did. This community welcomed me from the very moment I said hello. I found AHA in the first week I began blogging. While blogging can be a shell shock regardless of how prepared we are, this steep learning curve was cushioned by my new friends at AHA. My knowledge has grown at a rapid pace and whenever I am confused or bamboozled I add a question to the discussion board and I receive quality expert advice at the click of a button. What I find unique to this site is that when you post your work, it gets front page attention. I was not aware how important this can be to receiving traffic to my blog. Vinay and Harleena are steering this ship and they do it with dedication and a flare that makes everyone comfortable. They are clearly on your side, encouraging each and every one of us. It becomes evident that they want you to excel, they want you to better yourself and so to do other community members. I have been witness to this. Be aware, Harleena is known as the Content Queen, she has this special ability to motivate you while giving sound advice, making you feel connected and supported. Vinay is always contactable if you require site advice or technical steering. When I first arrived I annoyed this man endlessly with my ignorance. His swift responses always answered my questions never making me feel as if I was a hindrance. This encouraged me to ask more questions. I found AHA-Now to be an exciting and comfortable community from day one. I even had to put limits on the time I spent there, as the hours passed and I had achieved my daily quota of AHA, but nothing else. Now I have a wonderful balance where I enjoy Aha daily and have meet so many new people. I kid you not, my life and knowledge has been enriched since the discovery of this community. What I have learnt from AHA-Now is people are hard-working, motivated and action orientated. The advice you receive is not just hot air, you get it because it has been tried and tested. So come on, bring your ideas and expertise to the table and share it with AHA, I promise you won't regret it.