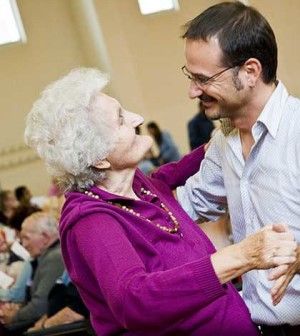 Have you come across people who take care of elderly people? Or perhaps you are taking care of elders at home, whether they are your parents, grandparents, or close family members.
Are you able to take care of your elders with ease and take it as a blessing, or do you think it's a challenging task?
Very few of us happily accept the task of caring for our elders, and most tend to deny the simple fact that it's coming.
I've often come across people who take care of their elders, but crib or tend to make issues about doing so.
While on the other hand, there are others who feel privileged that they have been given the chance to look after their parents or seniors.
Today's post, though a little lengthy, is close to my heart as it makes me think about what I would do when my Dad or in-laws need me, because that day will come one day.
Will I be able to take care of them like a dutiful daughter or daughter-in-law? If so, what ways would I follow while taking care of them?
So, grab your cup of tea or coffee, think about your parents or elders, and imagine how you would take care of them while going through the post 🙂
"Love begins by taking care of the closest ones-the ones at home." ~ Mother Teresa
The Need to Take Care of Elders
You too, at some point in your life may find yourself taking care of your parents or elderly members in your family, in the same way they cared for you. I'm sure like me, you too cannot forget that time.
Remember, it's not easy for your elders, who were once independent, to become dependent on you or on others for their basic care.
You can never say what turn life may take. God forbid if a parent has a sudden accident or slips in the bathroom – would you really be in a state to handle such a situation?
I guess like me, you too might scramble to find emergency numbers, call the insurance company, and locate old hospital bills.
With all this chaos, you also need to handle your daily work, family and kids. Life can surely be tough at times, so you need to be geared up to face it – isn't it?
You need to take care of the elders in your family in more ways than one. They need to be handled with care, love, affection, and need your full attention and patience.
Taking Care of Elderly People
Taking care of elders can be very stressful at times because you need to help them with their personal needs besides take care of the daily routine.
This could include –
Make preparations for medical care
Managing the finances
Organizing their medication
Providing healthy and safe surroundings
Arranging for adequate social interaction
Making provision for care when you are away
Consider their financial and emotional problems, besides how you deal with them at home, which can save you a lot of last-minute trouble – if the need arises.
For doing all of this, you need to remain healthy first. A number of studies show that caregivers or those who take care of elders may suffer from anxiety, depression, stress, and musculoskeletal disorder.
I've seen my Mom undergo a lot of stress when she used to look after her mother-in-law as she handled things single-handed.
So, please look after yourself before you start taking care of your parents or elders.
You can take care of yourself by dividing responsibilities between your spouse and yourself, or get other family members involved.
And don't forget to take breaks and enjoy your life also, which you can do by getting away for a while.
You would love to read more tips to help yourself, so that you can take care of your elders more efficiently.
Other than these, you need to take care of your elders by following these 14 ways mentioned below.
"One person caring about another represents life's greatest value." ~ Jim Rohn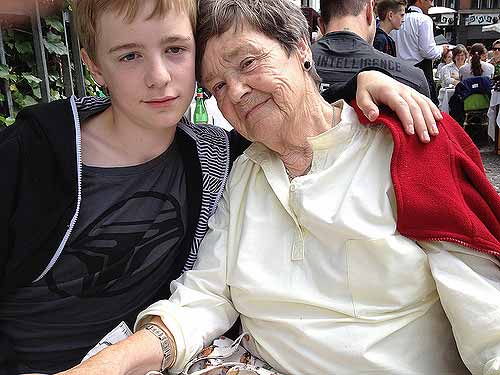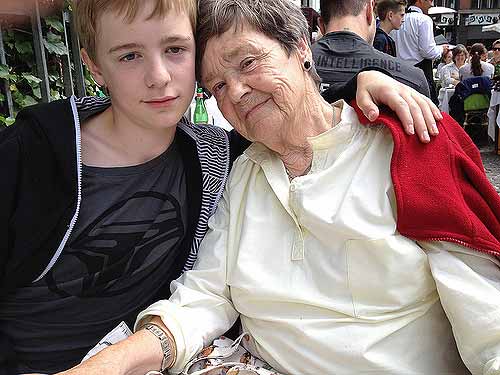 Ways to Take Care of Elderly People
You need to plan well ahead about how you will be taking care of your seniors, and there are certain ways for doing that as mentioned below.
Equip Your Home
If you have elders staying at home, then you need to prepare the home for them. However, most seniors prefer staying on their own because they don't want to be a burden on their kids.
In such cases, where they plan staying independently, you need to –
1- Make changes in the house
Making small changes in the house can save a lot of trouble. Like you can take care of the following –
Remove all kind of cluttered extra furniture lying around the house that might make it difficult for your elders to move around freely.
Have grab bars near the toilet and the shower. I know they don't look good – but are a must.
Smoke detectors with a vibrate feature or with strobe lighting that can wake up seniors when conventional devices wouldn't.
Antiscald devices for shower and faucets – as these protect older skin and prevent from serious burns. Or set the water heaters at 120 degrees – to a "low" temperature.
Ensure all cables and wires are tucked away to prevent slips or falls.
Install non-skid mats, strips, or pads in the toilet, bathtub or shower and other slippery areas of the house.
Carbon monoxide detectors are suggested as elderly people are at risk to even a low concentration of the deadly gas.
Make sure there are night lights installed at strategic places around the house so that when your elders go to the bathroom or to fetch water at night, they can find their way around.
There's a lot more you can add to the list, so do that in the comments section.
2- Keep track
If your parents or elders are going to be alone at home, you need to make them comfortable and safe.
Some families use products like QuietCare that relies on strategically placed motions sensors to keep track on their elders.
There are no microphones or cameras used so the privacy remains intact, and QuietCare calls if anything out of the ordinary takes place.
If your parents are tech savvy, then a mobile phone would be ideal, or then a website update every 2-3 hours would keep you less worried too.
3- Hire someone
Sometimes the distances are far and you aren't able to be with your loved ones or elders, even though you want to.
In such cases, you can think of hiring a knowledgeable professional that you can locate from various agencies or places.
They can help by being a companion, besides helping out when your elders need them, or even take them to the doctor in case of emergencies.
I read about one such place here , though there must be many other such agencies depending where you are located. People in India can visit this website to get more information.
Thankfully, we get paid help our end if need be, though we need to get them registered with their proper identity proof before keeping them.
4- Cater for expenses
When you take care of your elders who aren't living with you – you need to anticipate the expenses. To maintain their health and independence, you would need to pay for a few services.
These could be a helper of caretaker if any, and the amount they would charge. Or it could also cover their health charges, routine check-ups, and their daily expenditures – if they are dependent on you.
Some of you might find more answers on aging here, though it again depends on your location. People in India can visit here.
5- Visit them often
The time you spend with your elders makes a difference to them as they look forward to being with you.
Also, if you visit them often you would know whether they are safe, living well and emotionally sound too.
You can keep an eye open for any changes around – like if the house is unkempt, there are unopened mail lying around, plants not watered, soiled clothes, any bruises indicating they had a fall etc.
Make sure your elders have good neighbors that can keep checking in often.
Health and Safety
You need to ensure your elders are healthy and safe, and for doing that you need to take certain measures.
6- Regular exercise
It's a well-known fact that if older people exercise regularly, they remain protected from diseases, and this makes them functionally younger by 10 to 15 years.
So, let then start with exercises that are initially light and something they can do, and later they can take up more depending on their capability.
I'm glad my Dad's very health conscious. He plays golf daily, and is very particular about his daily walks, yoga, meditation, and following a healthy, balanced, and nutritious diet too.
7- Be careful with medicines
Sometimes your elders who are living independently might have to be live under supervision due to poor medication management.
That's because they see various specialists but take prescriptions from a single pharmacist, who might not be good and trustworthy.
You need to take care that the medications prescribed have no side-effects, and don't interact with any other medicines.
Also, make sure that the pharmacist is honest and of repute, as sometimes they can repackage pills that shouldn't be taken by making it look all new.
Another important point is to make sure your parents or elders don't mix up their medicines, as with old age this problem does arise.
Reasons could me many again – poor eyesight, memory problems, sleepiness, or other health issues.
Sometimes, I've seen my Dad take some medicines that he was supposed to take at a different time because he was preoccupied.
What you can do is label the medicines and put them in separate drawers or compartments, making it easy for your parents or elders to find them.
8- Driving problems
It's very tough to handle parents or elders at home and tell them not to drive, especially once age catches up and you see they aren't able to drive as well as before.
You can see the changes when their cognitive abilities begin declining, reaction time lessens, body stiffens, and their driving gets erratic.
For your parents or seniors it's rather depressing if they are told not to drive, and some even become stubborn enough and refuse to listen to you.
It's best to sit and explain things to them, and if they still remain adamant suggest hiring a driver for them. Again, I've done the same for my Dad, even though he can drive – just being safe.
9- Stay away from scams
If your elders are staying away from you, they are vulnerable to a lot of scams. It could be anything from their telephone or mobile investments, to their usage of the credit card.
You should get your parents credits cards checked up periodically, and get to know if they haven't landed in any scam. Don't forget to keep track of their bills too.
Money Issues and Protection of Funds
Most elders retire and face financial distress, because they are living on a limited budget or fixed income. But you can help them feel better by the following ways.
10- Talk about finances
If your parents are dependent on you, then it makes sense to have open discussions about the monetary aspects.
Be open with them, seek their advice, suggest your ways, and chalk out something that works best for both sides.
You should be frank enough to let them know how much you can offer and see if it fits in well.
11- Documentation
You need to complete all the paper work beforehand, like the power of attorney, just in case it's needed if your parents or elders can't control their finances any longer.
It's recommended that seniors add a second person with a detailed photograph, whether a friend or professional, who will also be there to keep a check on things.
Similarly, let your parents make their will and keep it in safe custody with the lawyer or with whomsoever they prefer. Your parents and elders also feel happier when all of this is done.
Socially Connected
With age setting in and their losses, many elders tend to become isolated and lonely, while others suffer from depression.
Take care of your elders and ensure that they somehow stay connected with the rest of the world.
12- Get them involved
The best way to reconnect them with the world is to get your elders involved. Now that they don't have to manage kids or a career, most seniors like the opportunity to reach out and help others.
They have their years of wisdom to pass onto others, and they prefer doing this than sitting home doing nothing or just watching television.
Your parents or seniors could also join voluntary programs, or take part in educating those who need it – their way of helping others.
Sadly, there are a few elders who prefer remaining home, and this often leads to unhappiness, depression and other ailments. That's because they feel they don't have a purpose in life any longer.
Life doesn't end when they get old, and that's something you need to convey to them.
13- Make friends
If you are busy and can't take care of your parents and elders, it's good for them to make friends with people of their age group.
They can do so my mixing up with others and visiting clubs, or joining common hobby courses.
Small things like going for walks together, playing games or cards, shopping, or just talking can help your elders feel better.
Remember, at their age – its company they seek more than anything else. I see my mother-in-law in a similar situation, and often wish I could spend more time with her.
More so, if they have lost their spouse, their life can be very lonely.
14- Sharing meals
Your elders might have problems in preparing their own meals, or they might just lose interest in cooking. It could be due to lack of interest, depression, or other health issues.
I read about congregate meals that often takes place at senior centers. Such kinds of group meals are a lifeline to elders who aren't able to prepare their own meals.
Moreover, they remain happy in the company of others who are also in a similar place and situation.
However, this isn't much of a trend followed our end as we manage to hire people to cook, which eases out things.
"You are as young as your faith, as old as your doubt; as young as your self-confidence, as old as your fear; as young as your hope, as old as your despair." ~ Douglas MacArthur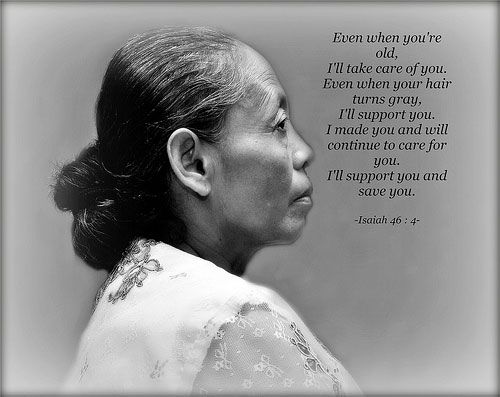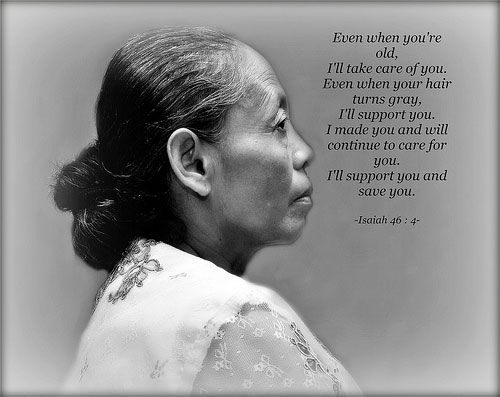 This is a  promise that each one of us must make to ourselves.
How You Can Take Care of Your Elders
Besides all the ways mentioned above, you can take care of your parents and seniors by being there for them.
Mostly, you and I tend to think of their physical needs, while their emotional, social, or psychological needs are often overlooked.
Keep in mind that with age their hearing, vision, touch, and other senses may not work as well as before, or they might decline with age.
So, make sure you speak louder, or come closer when you talk to them. Also, they are more sensitive to pain and touch – so take care.
Be sensitive and discreet about their troubles, especially when they begin losing their memory and bodily functions. It's more frustrating for them than for you. So, be kind and understanding.
Also, it can become hard for your parents or elders to see their own kids or grandkids keep away from them because they find them boring, old, or uninteresting.
The very same children and grandchildren whom they have loved and nurtured all these years sometimes turn against them.
Remember, they are your parents or elders and are already undergoing a lot. They are struggling with major and minor life changes, or they might be ailing and having other health issues.
Just a few words of encouragement from you and a little time of yours to talk to them could lift their moods and spirits.
It will make them happy and raise their self-esteem, and once that happens, they will be more productive and feel good about themselves.
All of this pepping up will make them forget their problems and worries, and makes their lives more colorful.
And I think each one of you owes this much to your parent or elder – don't you? Is it asking for too much to take care of your seniors?
So, reach out and love your elders – for they have loved and cared for you all these years, and now it's your turn. You will only be happy you did, and remember, they aren't with you forever. 🙂
"The best classroom in the world is at the feet of an elderly person." ~ Andy Rooney
Over to you –
Do you have anyone in your family whom you have taken care of? What ways do you suggest to take care of your parents, elders, or seniors? Share in the comments. Do share this post – just in-case anyone needs help.
Photo Credit: daoro , groenbaek , Schristia