---
When posting a discussion forum topic, please add "Discussion" as one of the "Tags". If promoting your blog post or guest post, add "Post Promotion" as a "Tag". Add the tag "Introduction" when you introduce yourself.
↑
Ultimate Guide To Start A WordPress Blog The Correct Way
This topic contains 0 replies, has 1 voice, and was last updated by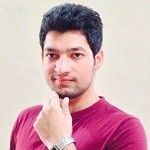 Ravi Chahar 3 months, 1 week ago.
Author

Posts

March 20, 2017 at 12:27 pm

#29143

Ravi Chahar

Participant

It's no surprise that every now and then people are bringing their dreams alive to this online world where blogging has become the source to express.

In the past few years, blogging has come so far that you can hear everyone starting a new blog. The concept of choosing a perfect niche and the platform is so common.

Everyone has an idea that WordPress is one of the most reliable platforms. Do you want to start a WordPress blog?

Author

Posts
You must be logged in to reply to this topic.
10 Commandments Of Post Promotion
Kindly follow these rules while promoting your blog posts on the ABC:
1)
Make sure your post to be promoted was
published not later than 3 days back
.
2)
Choose appropriate forum related to the niche of the post you are promoting.
3)
Prefix your post promotion title with
"PP:"
. This is done to distinguish post promotion forums topics from discussion forum topics.
4)
Also, it is mandatory that you add a forum topic tag
"Post Promotion"
to your post promotions.
5)
Write substantial unique excerpt as an introduction to your post informing the readers about its content.
6)
Type "Read the full post at:" followed by your blog post link in a separate line at the bottom.
7)
You can only promote posts on your blog, guest posts on your blog, or your guest posts on other blogs.
8)
You can promote your interviews in the "Interview" forum.
9)
Promote only one post per day
, whether it is your own post, a guest post on your blog, your guest post, or your interview.
10)
Do not copy and paste but
write original comments
that are substantially different from what you wrote elsewhere.