This is a guest post and you are going to love the tips on how to write a book and get it published shared in this post.
I never thought I would write a book or become a published author. As a child, I used to write short stories and poetry in my spare time, but deep down I wanted to become a nuclear scientist.
However, life took a complete U-turn.
In September 2013, I challenged myself to publish a book before my 24th birthday. I spent countless hours reading information on how to publish a book, how to contact a literary agent, and how to make a pitch to a publisher.
But I was lucky enough to learn about Amazon's user-friendly self-publishing platform, "Kindle Direct Publishing," also known as KDP, to publish digital books and "Createspace" to publish paperbacks.
I finally published my first book, in the month of December 2013. Since then, I have published 7 more books, as of October 2, 2014, and I am currently working on my next book.
As a first-time author, I had hundreds of questions for which I was unable to find answers. The main idea behind writing this article is to make it a one-stop guide for bloggers, writers, and wannabe authors to be able to learn about self-publishing.
RELATED READ: What Stops You From Self-Publishing a Book on Amazon
Check out the FREE video on how to write, market, and publish your first book.
Why Write a Book
There can be hundreds of reasons to write a book. Some of the popular reasons are:
To educate people
To reach a much broader audience
To promote a business
To establish as an authority
To capture leads
To create a sales funnel
To get on TV (yeah, I know, but some people do it)
To do it as a hobby
Because you love writing
TO EARN MONEY
To do it as a task on your bucket list
To be an entrepreneur without building a company
To work from home and spend more time with your family
If I missed a reason, add it in the comments below. So, now that we have the list of reason, we need to be true to ourselves.
In my case, I wrote a book in order to check off one of the tasks on my bucket list. I wanted to publish a book before I turned 24. For me, there was no other reason to publish a book other than my personal satisfaction.
But now, after writing seven books, I have increased my pace. I write now because of all the reasons listed above.
Do I earn enough money to live on, with book royalties alone?
Probably not, but I am moving towards financial and personal freedom. As on today's date, I can easily pay my rent and bills with book royalties.
Money shouldn't be your sole criteria for writing books. It can affect your quality. Write it for any other reason except to just earn money.
How Will Writing a Book Help Me
A book can open infinite possibilities for us, both personally and professionally. People will start trusting your opinion.
You will be invited to be interviewed on blogs, magazines, radio, and TV. Just two days back, I was interviewed on Search Decoder by Matthew Capala, Adj. Professor at New York University, Speaker and Author of "SEO Like I'm 5".
For me, I love working from the comfort of home. I always wanted to be an entrepreneur, but then I would have the headache of handling clients and employees, and building my business every single day.
I have always made my own choices to earn my freedom. Being an author gives me even more freedom than being an entrepreneur.
All I need to do is write. I can work from anywhere in this world, without having to worry about running a company. What about you?
For bloggers, a book can help you reach a much broader audience than you have ever imagined.
A book will validate the work on your blog. It will attract traffic from across the world. You will be able to reach school and college libraries and educate the upcoming generation.
You will receive interview and guest posting opportunities, which will again be instrumental in sending traffic to your blog.
In other words, by using a blog and a book, you can create an automated system to generate traffic and leads, earn money, interact with an audience and most of all attain both financial and personal freedom.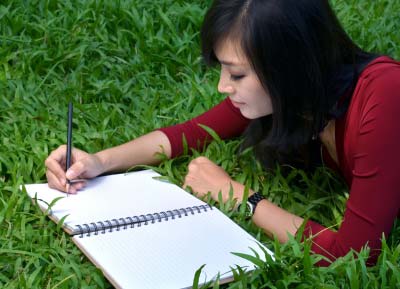 Check out the FREE video for first-time authors on how to write your first book.
How to Become an Author
Writing a book is not rocket science. It's similar to writing a blog.
The difference is that you are introducing capitalism into writing. Instead of offering free content via your blog, your readers will have to pay for this content.
The rules of writing a book are simple.
Forget all about formatting, marketing a book and other technical terms. Just focus on writing a damn good book on a niche/genre that you are most comfortable with.
If you love finance, write a book on stock trading or how to save money. However, if you love marketing, don't go and write about finance or insurance solely because you think these niches are more profitable than marketing. This is the wrong approach to writing a book.
Your aim should not be to write a mediocre book in a big niche, but to write the best book in any small niche and establish yourself as an authority.
Be truthful to yourself. Write what you love and your readers will love reading it. Personalize the whole book with your own story, because you are unique and your story is unique.
People love to read stories. Since ancient times, we as human beings have evolved by reading stories.
So, what about formatting, marketing and editing?
I would suggest that you write a book first. Once the manuscript is ready, new avenues will open up automatically.
Read a lot of good books on writing and self-publishing.
I have only written non-fiction, but I want to try writing fiction. Hence, yesterday I bought James Scott Bell's Fiction Attack!
The point I am trying to make is, the more you read, the more you learn.
How to Start Writing a Book
Once you figure out what you love, start writing an outline for your book.
Your outline will consist of chapter titles, headings, and sub-headings. The bigger the outline for your book, the bigger your book will be.
Most writers struggle to write 10,000 words. If you have an outline worth 4000 words alone, then you can easily write a book as long as 30,000 words.
If you are a blogger with a couple of articles on your blog, you can easily compile them into a book. You might have to add or remove a few paragraphs in order to interlink the chapters.
James Altucher has done it with his book, "Choose Yourself", where he has compiled all his blog posts. The book is a bestseller and is currently selling hundreds of copies every day.
Remember: If you are publishing on Kindle, then you can't enroll in the "KDP Select Program" if your content is available elsewhere in the internet. This is not a major setback, since you can still publish your digital e-book even without enrolling in the KDP Select Program. I will talk more about the "KDP Select Program" later in this article.
Here is an article on how to write a book in 30 day or less. If you search Amazon, you will find a lot of similar books related to this topic.
The main idea is to publish your first book and learn from it. I have learned everything I know only from my experience.
Write your first book just for the experience. To learn how the publishing world works, give 100% effort in writing your book.
Why Bloggers and Freelance Writers Have a Better Chance at Writing Books
Bloggers and freelance writers have a better chance at writing books because they have practiced their craft over a thousand times, unlike a newbie wannabe author from a different profession.
You can now put all your experience as a writer into writing your book.
You can write with a better flow, better plot, use better vocabulary, greater typing speed and you know exactly what your readers want to read.
Do you think a lawyer or a doctor has the same writing skill as a blogger or a freelance writer?
They will struggle to write their book in the beginning. They will also have writer's block due to lack of practices whereas you, on the other hand, can get on to writing your book without hitting any roadblocks, right from day one.
How to Become a Better Writer
"If you don't have time to read, you don't have the time (or the tools) to write. Simple as that."― Stephen King
If you are already a blogger or a freelance writer, you are already aware of my answer.
Write, write, write! Write everyday! The more you write, the more you can practice your craft and the better you will be at writing.
To become a better writer, you need to read a lot. I was horrible in both spoken and written English. Five years ago, I was even rejected from a job in a call center because of my broken English.
Since then, I have read more books than I have ever read in my lifetime. I have practiced every day to improve my skills.
There's no better alternative than practice and hard work. I have been there and I am telling you this from my personal experience.
Why Should you Self-publish a Book
Self-publishing will give you the freedom to write without a deadline. You will earn a larger royalty share. Secondly, you will own the copyright of your book.
Amazon is the world's biggest bookstore with over 25 million paperbacks, 9 million hard cover books, and 1.8 million Kindle books.
It is also the world's third largest search engine, following Google and YouTube. It's bigger than Yahoo and Bing.
What's even more interesting is that Amazon users are not just surfers. They are real buyers with credit cards. The world is moving towards digital reading and Kindle gives Amazon an edge over the others.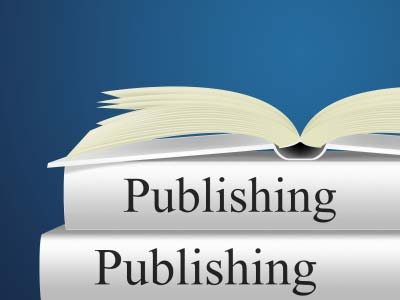 How to Publish a Book
There are two ways:
Self-publish a book
Publish with a traditional publisher
I have self-published all my books so far, but I want to test the waters by publishing at least one book with a traditional publisher.
The main advantage of self-publishing is that you get to enjoy better royalty (70% from Amazon). Traditional publishers on the other hand will pay you
10% to 15% in book royalties.
If you want to go through the traditional publishing route, then you will have to go through a literary agent (as this is easier than approaching a publisher directly).
There's an amazing article on Hindustan Times on how author Anees Salim published his first novel. He never received a single reply from a publisher until he finally hired an agent. This article pretty much explains why hiring an agent is a shortcut in getting your book published.
Your agent takes a commission of around 10% to 20% from your signup bonus check. Thus, they will make a sincere effort to get a good deal for you.
Here is a list of 131 literary agencies in the US with contact their info. In India, there are five major agencies, namely Red Ink Literary Agency, Jacaranda Literary Agency, Siyahi Literary agency, ShernaKhambatta Literary Agency, and Writer's Side Literary Agency.
Most of the communication usually takes place via email. If you want to learn about how you should pitch to a traditional publisher, read this guest post by John Romaniello on Tim Ferriss's blog.
If you want to write a book then check out this FREE video on how to write, market, and publish your book.
How to Self-publish a Book
Apart from Amazon, you can also self-publish via Smashwords.
If you want to distribute your e-book to Apple, Barnes and Nobles, Flipkart, Baker and Taylor, Kobo etc. then you can publish via Smashwords.
Personally, I stick to only Amazon because of the 80/20 rule.
Amazon can bring in 80% of my sales. If I decide to stick with only Amazon, then I can enjoy the benefits of the "KDP Select Program." Please do not confuse KDP with KDP Select.
How to Print your Book
I use Createspace as my print-on-demand company. There are other alternatives, such as Lightningsource, but I prefer Createspace for the following reasons:
They will take care of shipping, logistics and everything else because they are owned by Amazon. You can make money in your sleep, without having to do any manual work. With other POD (pint on demand) companies, you will have to process the orders manually.
They pay on time.
ZERO upfront cost. They also offer a free ISBN number, which is mandatory for the printing of paperbacks.
They offer free expanded distribution to libraries, bookstores, etc. My book is available in Landmark bookstore, Homeshop18, Barnes & Nobles, Google Books, etc. This is because of the expanded distribution network from Createspace.
Ability to order copies for yourself or use them as drop shipper to send your print version to anybody in this world with the click of a button.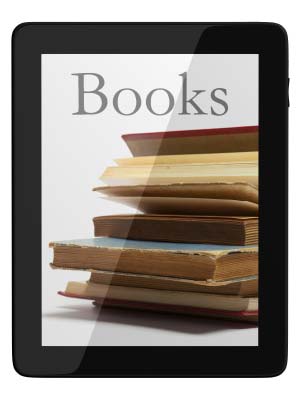 Expert's advice is GOLDEN: Know the secrets of writing, marketing, and publishing your first book in this free video.
How to Self-publish on Amazon
In order to publish via Amazon, you will have to sign up for KDP (Kindle Direct Publishing). People often struggle with formatting books that they need to publish on Amazon. Here's the best tip I can offer:
Write in Google docs and download it as .docx. You can upload that file directly into the KDP dashboard. You can also insert "table of contents" in your book quite easily with Google Docs.
While uploading your book on Amazon, you will find the option to enroll in their exclusive KDP Select Program. If you select this, you will receive five free promo days every 90 days or seven Kindle countdown days. During this period, you can't publish the digital content elsewhere, including your own blog.
That being said, you cannot sell your e-book via any other medium, including Clickbank, blog, Selz, Gumroad, EBay, Flipkart, Barnes and Nobles, etc, although under this contract, you are free to promote your print version anywhere you want. These rules are only limited to the digital version.
Getting Paid:
Amazon pays a 70% royalty if you price your book between $2.99 and $9.99. Outside of this price bracket, you will be paid a 35% royalty. They pay every quarter via wire transfer or check.
Remember the tax withholdings:
Amazon will withhold 30% of your royalty for tax purposes, unless you fill out their tax information form. It takes five minutes to fill out their form online.
All you need to provide is your country's Tax ID and fill out basic information like name and address. Refer to this topic for further details.
I lost a lot of money because I wasn't aware of this tax policy. Do not make the same mistake I did.
Once I had filled out the tax interview form, Amazon now withholds 15% instead of 30%, since there is a tax treaty between India and the USA. It will vary from country to country.
Connect your Author Central Account to your books:
After you publish your book, create an author central account and link all your books. You will be able to track sales rank, author rank and edit details, such as "Editorial Reviews," "from the backcover," and update categories right from your "Author Central" dashboard. It is also very easy to contact Amazon's customer support.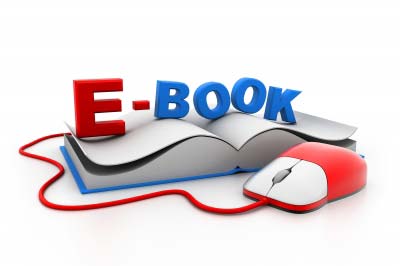 How to Self-publish an e-book
You can self-publish without relying on a third party and sell it directly to your audience via your website or an online shop. Integrating a PayPal button is damn easy. You can also use Gumroad to sell your book directly.
An advantage of using Gumroad is that you get to capture leads, you get a better conversion rate, and you can even let your readers decide what they want to pay for a book.
Most people sell it as a .pdf, but in order to avoid piracy, I suggest selling .mobi copies that can be read on any tablet or mobile devices.
If you write in MSWord, just save it as a .PDF and you are done. It's the simplest way to publish an e-book.
Things to Know about Kindle Publishing
Here are a few things that you should be aware of:
You can edit your book anytime you want (since it will be a digital version).
And you can rename and change the book cover anytime you want.
You do not need an ISBN to publish a digital copy with Amazon. They offer their own ASIN number for free.
You can publish your book with a pen name.
How to Become a Bestselling Author
Amazon gives you a bestseller tag when you hit the charts. Now here's the trick. You do not need to sell thousands of copies to become a bestseller.
Amazon has a lot of categories and these categories have a lot of sub-categories. All you need to do is sell 40-100 copies in a day and you will easily hit the #1 bestseller charts in a sub-category.
It should also be noted that your bestseller rank is updated hourly. Hence, you should sell as many copies as possible within a confined time limit in order to hit the charts.
Amazon does a lot of the selling for you if you produce a good book. They will promote your book in multiple categories, run ads on Facebook to retarget old visitors, and also do the email marketing for you.
The only thing you need to understand is that they cannot promote each and every book available on Amazon. They will only promote the books that sell well.
So, get the initial sales by promoting your book to your audience, email list, social network fans and followers. This will trigger Amazon to start promoting your book to other Amazon customers.
How to Promote your Book
Marketing is universal. I wish I could write about promotion and book marketing in just a few paragraphs, but I can't.
I sincerely want to help self-published authors. Hence, I am writing a book called, The Art of Book Marketing. Harleena, thanks a lot for allowing me the opportunity to guest post on Aha!NOW.
I would love to connect with your audience.
Over to you:
After reading this beginner's guide and knowing all about how to write and publish your own book, are you going to write one and become an author? Have you ever written an ebook or self-published on Amazon? Share your thoughts and experiences.
Here is a FREE video mini-course for first-time authors. Don't miss the golden opportunity to become a bestseller.
MUST READ: What Stops You From Self-Publishing a Book on Amazon
DON'T MISS: Review of the Best Self-Publishing on Amazon Online Course.
Photo Credit: FreeDigitalPhotos