Retirement is the start of a new era. It is the time to do things you couldn't when you were busy in your work life. You can follow your passion or learn new skills, play golf or adopt a pet, or even give back to the community as a volunteer. Here are some tips to consider and ways to enjoy your retirement. ~ Ed.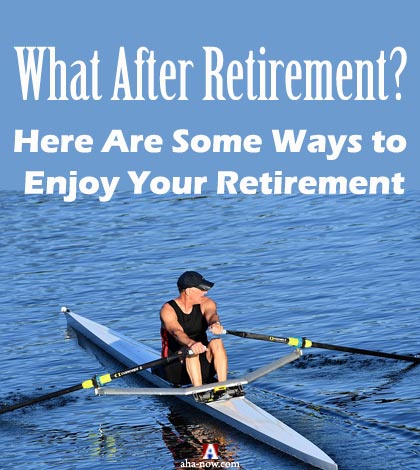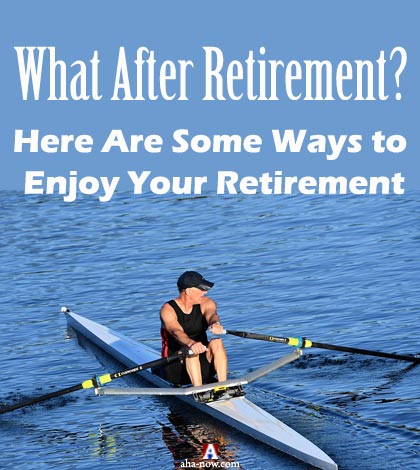 Our inner workaholic may start to panic when retirement finally hits.
After all, you're facing loads of that elusive thing you once thought you never had enough of-Time. Finally, there is time to do everything you always wanted to do. But breaking down that time can be stressful.
What if I don't go on this trip? What if I don't have that experience?
Go easy on yourself. You have no one to answer to but your desires.
Take a deep breath and enjoy.
6 Ways to Enjoy Retirement
You can adopt a pet, find your second wind, or even take out time to visit distant relations that you couldn't when you were working. Here are some more ways to enjoy your retirement.
Play Golf
It might sound like a cliché, but there is a reason why golf is so popular among retirees.
Besides being an enjoyable activity, golf has numerous health benefits. First and foremost, you spend time outdoors. The fresh air and sunlight provide needed vitamins and keep your lungs strong.
Frequent golfing lowers blood pressure, helps digestion, and lowers heart rate.
When you carry your bag instead of push, you also maintain balance and gently build back and arm muscles. At stitchgolf.com and other retailers, you can find standing bags with shoulder straps for proper carrying.
Golfing also keeps you social. Most people don't play one round alone, so you can keep meeting new people, which in turn will keep your mind sharp. It is never too late to make new friends.
If you've been apprehensive about this sport, think of it as the whole body, mind, and soul workout. 
Combine the planning and strategy of chess with the strength and power of tennis, and you start to see why so many people with high-pressure jobs take up golf.
Find Your Second Wind
Unfortunately, depression is all too common in retirees. Taking yourself out of the rat race leaves a massive gap in your life. Often, small hobbies and games aren't enough to feel as fulfilled as you did when working.
Going back to school is an excellent way for many seniors to learn a new skill and branch out into something they have never before explored. Whether at your local college or community center, there is always continuing adult education available.
That fleeting interest in archeology you had as a child—why not give in to the passion and learn the history? Always wanted to sail a boat? Classes on the water await.
The key is to reframe what retirement is. Instead of believing this is the end of your career and you are past your peak, think of it as a new beginning.
Time moves in a straight line. Only humans perceive highs, lows, slow seconds, and years that pass in the blink of an eye.
Follow the natural laws and move in pace with time, march on, and keep discovering life.
Keep Some Money in Your Pocket
The above ideas are great, but this is all assuming you have enough in savings and social security to support you fully. There are ways to live out your retirement without going broke.
Don't touch your nest egg until you are sure you are fully retired. Taking a sabbatical is not an excuse to dip into your retirement fund.
Budget your income as you normally would. There are many stories of excited retirees taking long and expensive trips for years at a time, only to come home and realize they have already spent half their savings.
If you can afford it, the best solution is to hire a financial advisor who can help you develop a financial plan. Give yourself both a monthly and yearly budget and do your best to stick to those parameters.
Have fun and finally make those splurges, but leave enough for the fun to last!
Adopt a Pet
Emotional aging is just as real as physical aging. To keep yourself engaged and emotionally balanced, consider bringing home a new friend.
A dog will help you keep moving several times a day and requires training and discipline. You'll spend time outside, head to parks full of other dogs and owners, and, most importantly, play!
On the other hand, a dog might not be the best for those with mobility issues, in which case a cat can be just as beneficial. The right cat will sleep in your lap and make you feel like the only human in the world. Actively petting a cat lowers blood pressure and increases your overall cardiovascular health.
Friendship without question is good for anyone at any stage of their life.
Give Back
Many seniors find comfort in volunteering their time to help those in need. Soup kitchens, community centers, churches, and other charitable organizations always need new volunteers.
Not only will you be making a difference in the lives of people in need, but you'll be making new friends at the same time. Other volunteers are full of their own stories, and you might have a lovely surprise in finding a new companion.
You can even volunteer your time from home, taking part in phone banking and online support.
The more you give back, the more rewarding it feels.
Keep Relationships Alive
Sometimes, it feels like family is all we have. Never is that feeling more acute than in retirement.
Children, grandchildren, cousins, nephews, nieces—the list goes on. As you age, your family grows and spreads out, making it all the more necessary to take the time to visit those distant relations.
Increase your connection from the holidays to monthly visits. There can be nerves when it comes to reaching out, but once you make the first move, you'll be surprised by how receptive your family is.
The people we love want to be there for us, but they aren't all retired yet! Take advantage of your situation and be there for them.
This can take the form of setting up trusts and bonds for your descendants. But it can also take the form of passing down stories of your ancestors and family members your grandchildren never met.
Conclusion
Retirement is your new era! You are free to reinvent yourself and follow new passions, chase deeper meaning, or just have fun.
There is no right or wrong way to go about retirement—only your way. You won't find your path until you travel along a few roads.
All you need to do is make every moment count!
Over to you
Are you retired? How do you enjoy your retirement? Share your tips and experiences in the comments section.