Nursing is an important career in the healthcare industry. If you wish to be a nurse then you need to pursue a nursing course. However, you need to consider a lot of factors to decide which nursing course is best suited for you. Here are all the tips you need to keep in mind when you choose a nursing course. Make the right choices to enjoy a rewarding career. ~ Ed.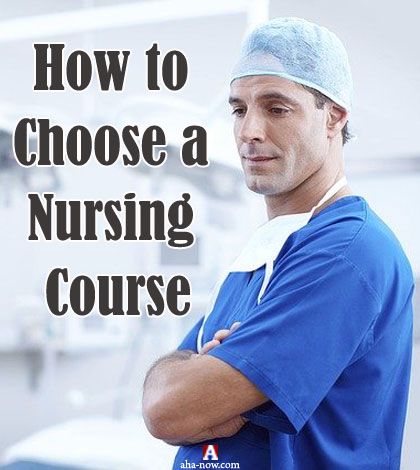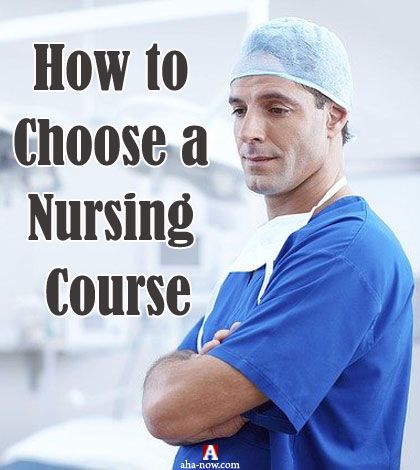 Finding the right career that you are going to be able to enjoy for many years is not always easy. There are so many types of professions out there and within those, various roles that you can take on.
If you are interested in working in the healthcare industry, you will need to look at what kinds of roles are on offer. Would you prefer to be a doctor, a surgeon, or what about a nurse?
In the healthcare industry, one of the most rewarding and accessible roles is a nurse. Nurses can help others get back to good health and there are typically a lot of job opportunities when it comes to progression.
So, how do you choose a nursing course that suits you? Read on to hear some of our tips and tricks.
6 Tips to Help you Choose a Nursing Course
You have the option of choosing different nursing courses depending upon many factors such as whether you're trained or wish to choose an online course, etc. Here are all the aspects that you should consider before selecting the nursing course you wish to pursue.
Trained or Untrained
Before we look at how you can choose the right nursing course, we must first ask – are you already a trained nurse? Not all nursing courses are designed for those who have no training at all, in fact, there are plenty that allows you to learn more about your role and become a better nurse.
For example, if you wanted to learn how to make an impact on your organisation, a nursing CEU might be right for you. These kinds of courses will build upon your skills and allow you to grow in your career. If you aren't already trained, you'll need to find a different course entirely.
Online or On-Campus
If you are hoping to take on a nursing course, you might also want to think about whether you will work online or on campus. Traditionally nursing courses are undertaken on campus with placements throughout the year in a real-world setting. Of course, there are some courses in 2020 that allow you to work on your learning from home and save time and money.
Online courses can also be beneficial for those who want to study without having to move across the country to the best institution. If you would rather do some face-to-face training, a campus course might be the better option for you. Assess your options and make the right choice.
Specialities
Depending on the institution that you choose to do your course in, you might want to look at what kind of specialities that they offer. Some courses will be designed with a certain speciality in mind but you might be able to take some additional modules to suit the kind of role that you are looking for.
Many people believe that you just become a nurse and can work in any setting but this is not always the case. You might want to look at modules that allow you to work as a paediatric nurse, a forensics nurse, or possibly even a nurse researcher. If you want to work in management, you'll need to get your basic nursing degree first.
The Faculty
Did you know that most nursing courses will tell you who the faculty are and give you some information into what their experience involves? This is something that is overlooked by many but it can be very helpful when it comes to choosing the right nursing course.
You could find that there is a nurse on the faculty who has a lot of experience in the kind of role that you are keen to have in the future. Or, there could be someone on the faculty who you aren't keen to learn from. Read the bios, find out a bit more about the faculty and you can make the right decision.
The Cost
Another thing that you are going to need to consider if you are hoping to choose a nursing course is the cost. In 2020, the cost of further education in the USA does not come cheap and so you need to be able to afford the fees. On top of that, nursing courses can often require a lot of placements in a real-world setting so you might not have a lot of spare time to work some hours at the weekend or in the evenings after class.
To figure out if you can afford a nursing course or not, take a look at the fees and remember that this will be spread across a number of years. You could be eligible for funding so check this out and see if it will work for you.
Rankings
While not all universities should be chosen due to their ranking, it can be useful when it comes to making a decision on which might be best for you. Universities are ranked based on a number of factors including the course that is offered, the student experience, the cost, and more.
If you can take some time to look carefully at the rankings, you should be able to figure out which course is right for you. Remember that not all rankings will be up to date and student reviews can also be useful. If you know someone who has studied nursing in your area, ask them where they were taught and if they would recommend the course.
Wrapping Up – Get Hunting
The role of a nurse is one that can be very rewarding and if you find the right speciality, you can get a reasonable salary for the work that you do. If you are not sure where to study your nursing course, you should make sure to take on board all of the tips that I've given you in this article. Think about whether you would like to study online or if you would rather learn in a campus setting.
You should also consider the modules that are offered and the cost of the course. If you are already trained as a nurse, a nursing CEU might be the best option for you. Hopefully, you find something that suits you and gets you started on the next step in your career.
Over to you
What factors did you consider when you chose your nursing course? Share in the comments to help others make a sound decision.