If you and your family like to try out new dishes from time to time, then this post is for you loaded with tempting international cuisine from all over the world. Read to know about all the delicious dishes from South America, North Africa, Asia, and Mexico that you can make at home. ~ Ed.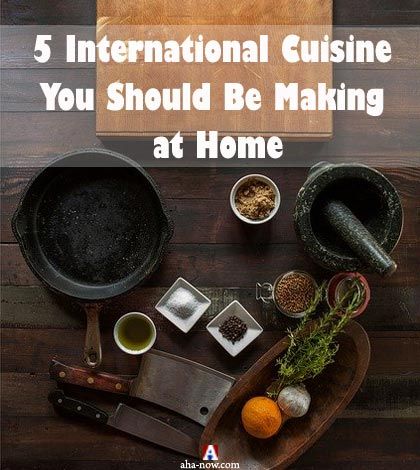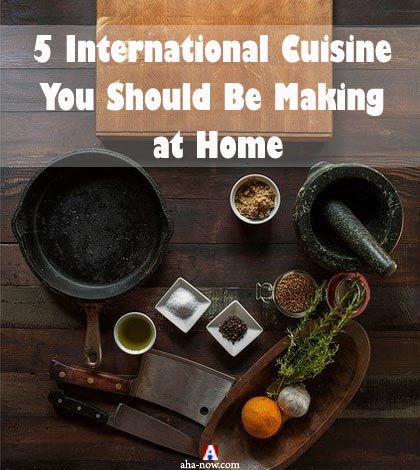 If your taste buds are anything like mine, you love to explore different international cuisine types. And there are so many! When one considers all the different countries, it can be hard to know where to start when you want to explore the world from your kitchen.
Here are five types of international cuisine you should be making at home if you want to make the most of what the world has to offer without leaving your front door (except to go to the store, of course!)
5 Types of International Cuisine That you Should Try at Home
Though you may find a plethora of interesting cuisine in every corner of the world, here are the ones that I recommend from five parts of the world that you'd find delicious and devouring.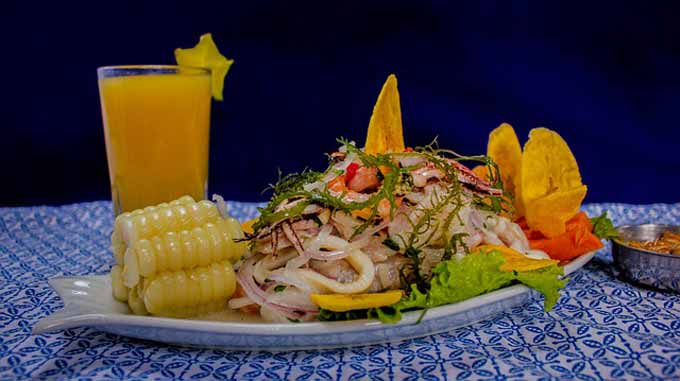 South American
There are 14 countries in South America, and the continent is a melting pot of cuisines due to cultural and ethnic fusion. You'll find influences from Africa, Portugal, Native America, Spain, and Italy in South American cuisine. And of course, there are indigenous influences too. That's quite a mix!
Here are a few popular South American dishes you may want to try at home:
Pan de bono. Pan de bono is the traditional Columbian bread made from eggs, cheese, and yucca flour. You can't go wrong with these little bread rolls, and they go with just about any savory dish.
Salpicão. This Brazilian dish is the South American equivalent of a chicken salad. A traditional recipe is here.
Ceviche. Delicious chunks of marinated (raw) fish with lemon and spices compose this traditional Peruvian dish, which has popped up on menus in many other parts of the world.
Picante de pollo. This Bolivian dish consists of pieces of chicken cooked in onions, chilies, potatoes, chicken stock, tomatoes, and peas. The thick sauce is flavored with cumin and other spices, and picante de pollo is usually served with boiled rice or potatoes.
Arroz con coco. This Columbian side dish has rice cooked with coconut milk, water, sugar, and salt.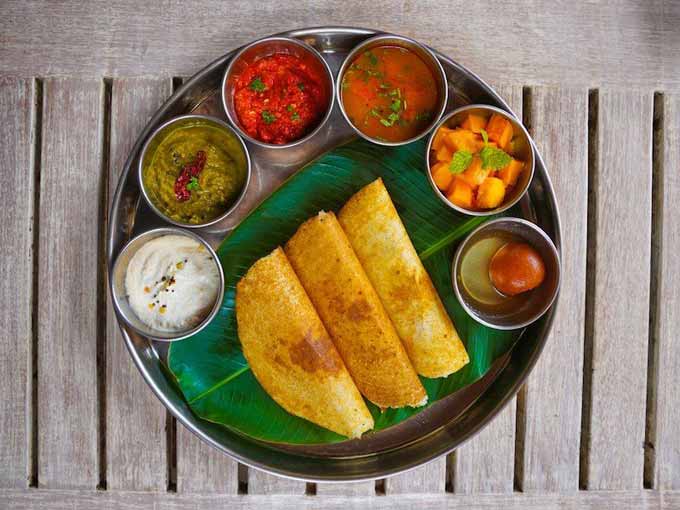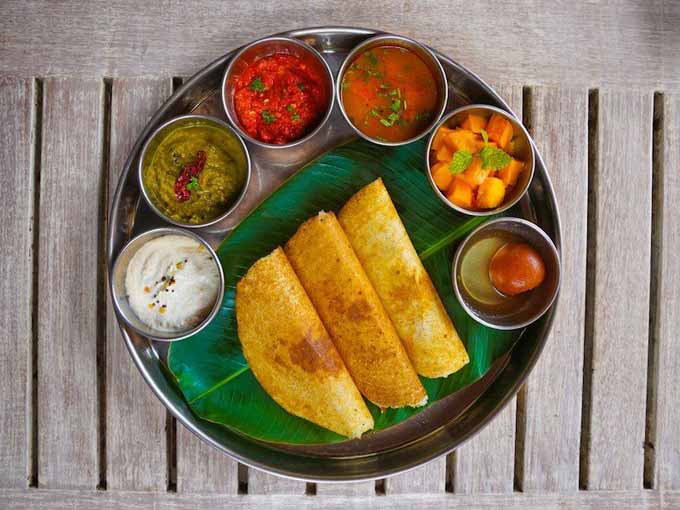 South Indian
Many of us are familiar with chicken or lamb curries, but South Indian cuisine has lots more to offer than that. Dishes from Sri Lanka, Goa, and Kerala use coconut and spices to create genuinely innovative meals.
Give some of these typical South Indian dishes a try:
Dosas. These are ultra-thin crepes filled with mixtures such as spicy potatoes and onion, cottage cheese, or mixed vegetables.
Pongal. A very popular breakfast in south India, Pongal is a sweet rice dish that is also eaten during special occasions or ceremonies.
Sambar. This curry-flavored soup is prepared with a base of tamarind broth, lentils, and vegetables. You can also get chicken, seafood, or even milk sambar.
Chicken 65. This dish is said to be named for 65 different spices that go into it. Today, each region of south India has its version: fried chicken that has been marinated in ginger, chilies, and other spices.
Vadas. These donuts are savory and are made with a black lentil batter and often served with coconut chutney.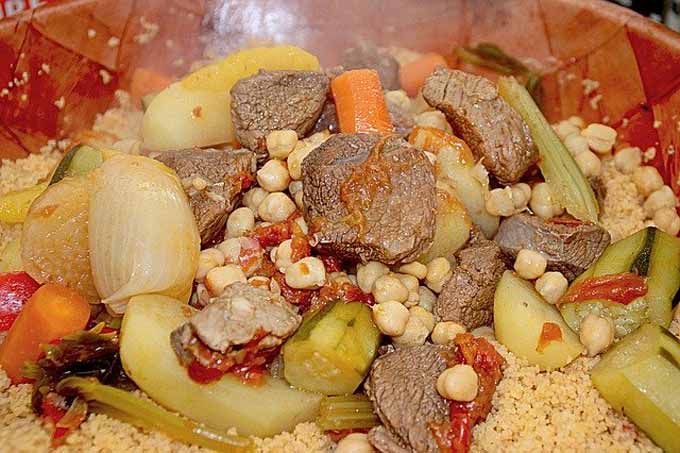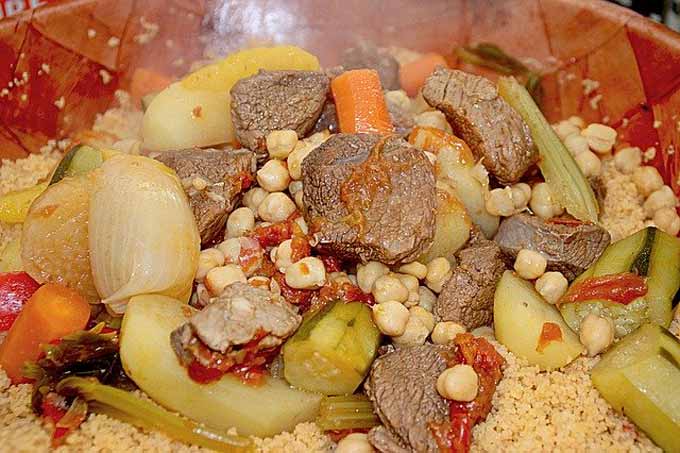 Moroccan
Dishes of Morocco are very flavorful, all the more so when they are prepared, as is often the case, in ceramic or cast iron cookware. The spices are often mixed with meat and fruit for a delicious sweet-and-sour flavor.
Explore these traditional dishes:
Tagine. Tagine is a Moroccan stew that you can make with chicken, fish, or all vegetables. It simmers to cook slowly over low heat for maximum flavor.
Fish chermoula. This dish features preparing fish in herbs and spices before grilling and is a typical dish to find in Morocco.
Zaalouk. This smoked eggplant dip is a tasty starter and is delicious served with flatbread and olives.
Couscous. Steamed couscous (balls made with barley or wheat flour) are topped with a spicy vegetable stew. Different kinds of meat are also served, such as merguez (spicy sausage), chicken, or beef.
Harira. This Moroccan lentil soup can be served as a starter and is typically eaten during Ramadan to end the fast at the end of the day.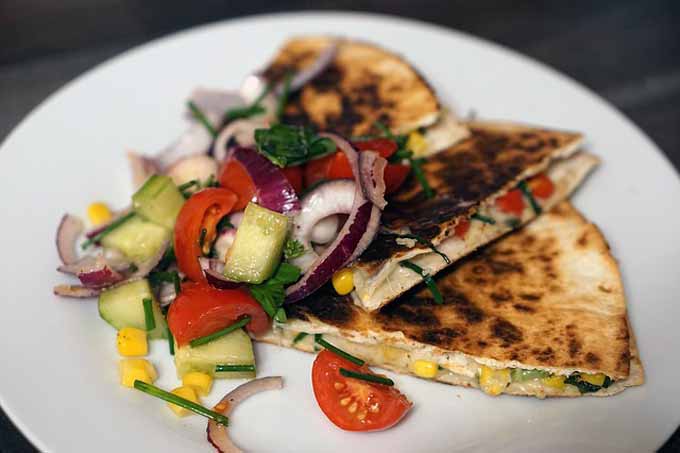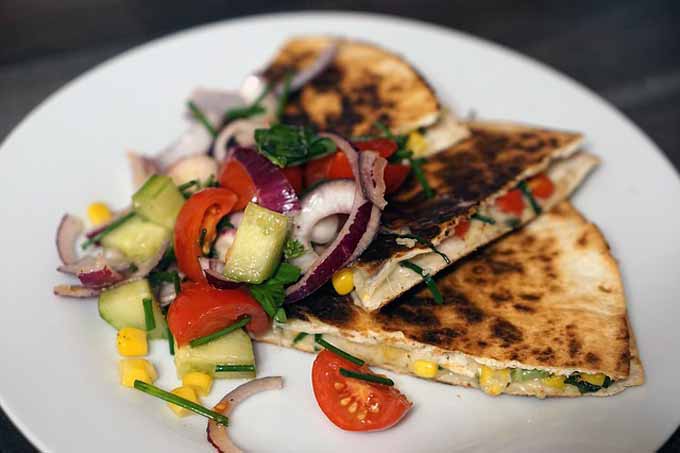 Mexican
Food of Mexico is an international favorite, and you can easily make it at home with the right spices.
Try your hand at any of these:
Chicken fajitas. Sauteed chicken breasts and peppers with spices are served in a tortilla with tomato salsa and cream on the side, and perhaps some guacamole.
Huevos rancheros. This Mexican breakfast is a spicy take on scrambled eggs and includes black beans, avocado, and chili sauce.
Tacos. There are many, many different kinds of tacos. Fish, chicken, beef, veggie – there's a taco that suits everyone.
Quesadillas. Quesadillas are a Mexican staple and consist of a tortilla stuffed with cheese. Sometimes meat or vegetables are added as well, and they are often served with sliced avocado.
Mole. Mole is a chocolate chili sauce served overcooked (boiled) chicken and white rice. Delicious!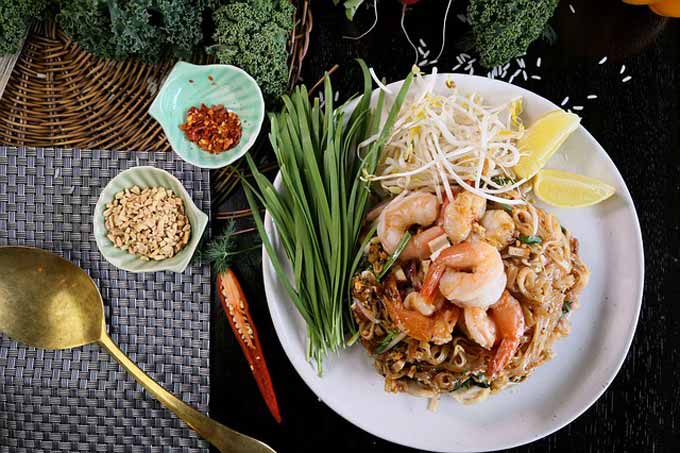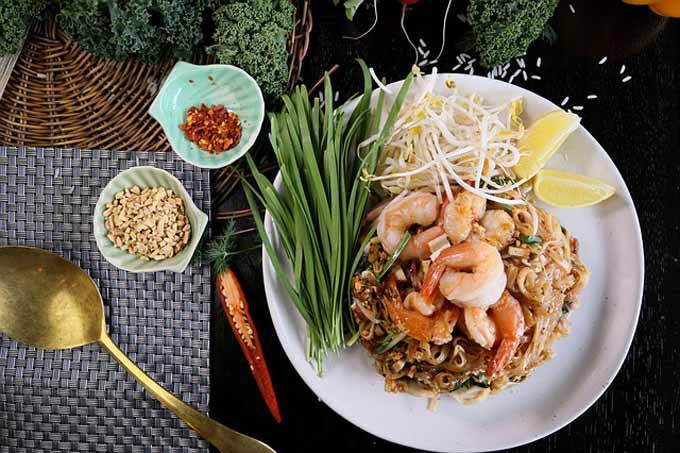 Southeast Asian
There are eleven different countries in Southeast Asia, each of which has a lot to offer in terms of cuisine. Dishes from Vietnam, Thailand, Indonesia, Laos, and Cambodia are popular with many.
Here are a few foods you may want to try:
Fish Amok. This Cambodian fish curry is flavored with lemongrass, Kaffir lime, and coconut milk. Worth trying at home, even if you don't have coconut leaves to serve it in!
Pho. This Vietnamese noodle soup is famous among travelers. Pho is made with flat rice noodles in a meat broth, flavored with basil, lime, and chili.
Pad Thai. Probably one of the best known dishes from Thailand, Pad Thai is relatively easy to make at home. You can make chicken, shrimp, pork, beef, or vegetable Pad Thai. They are all delicious!
Laap. This dish hails from Laos and consists of chopped meat combined with toasted rice. Laap is flavored with lime, fish sauce, and herbs, and you can use beef, pork, duck, or chicken.
Sayur Lodeh. Sayur Lodeh is from Indonesia and consists of a mixture of vegetables prepared in coconut milk.
Wrapping it Up
There you have it, lots of delicious dishes for you to try from all over the world.
Whatever you try, it is sure to bring a lot of great memories and of course, tastes to your kitchen. Even when you can't go jet setting around the world, you can always bring the world to your kitchen!
Over to you
Which cuisine tempts you the most? Which dish will you make first?