Doing exercises is imperative for good health and fitness. However, situations like COVID when you cannot move out of your home or if the gyms are closed are quite challenging. The way out is to set up a home gym. Setting up a gym in your home is not rocket science and doesn't take a lot. Here are the tips you can follow to have your own compact home gym so you can enjoy being fit and healthy. ~ Ed.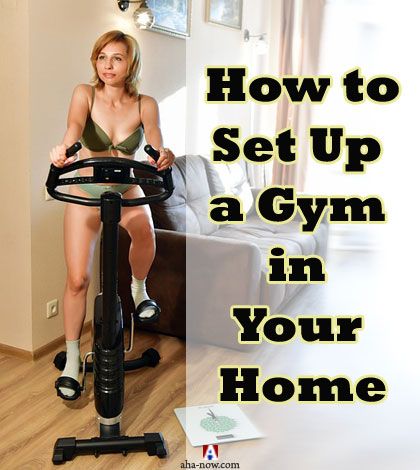 Are you considering setting up a home gym despite living in a small house? If so, we have you covered.
A home gym doesn't require a huge space. As long as you are determined to find a spot, you can turn a small corner into a compact home gym. Don't let your small space limit you.
There are endless ways for you to set up your gym at home. The key is to be creative and stay organized. Adapt minimalist workout routines. There's no need to invest in massive exercise machines, which you can find in your regular gym.
12 Home Gym Organizational Tips
Check out the following tips and let it inspire you in setting up and organizing your very own compact home gym.
Use a Hanging Organizer
Get a hanging organizer with hooks to keep lightweight exercise items in shape after each use. You can also hang your jump rope here.
Organize Your Workout Schedule
Set up a whiteboard on a vacant wall in your exercise space and have a system to track your workout routines. Use exercise logs to monitor your progress. This practice will encourage you to move forward with your fitness goals.
Have a Yoga Mat or Exercise Mat
Look for a corner where you can roll out your mat and do floor exercises. As an alternative, you can try doing yoga. The postures, breathing exercises, and meditation techniques all contribute to one's overall well being.
Use Wall-Mounted Storage
Use wall-mounted shelves to store exercise towels, water bottles, and other light exercise equipment to keep your small home gym organized.
Fitness Mirrors
A few full-length mirrors will do wonders for your home gym. They will help make your small space feel twice the size. Plus, you'll be able to monitor proper form and posture while exercising.
DIY Barre
Were you aiming for that toned look? You can install a barre in your home gym. This is not just for the ballerina in you. A barre is used extensively in ballet training and warm-up exercises. But you can also use it for some serious workout routine.
Gym Closet
Make sure that your exercise equipment does not hamper the movement of the other people in your home. A garage or basement can easily transform into a home gym. Install a closet to organize all your workout equipment.
Bookshelf Gym or Cabinet Gym
You can transform a small corner in your home as a place for your treadmill and a repository of your exercise supplies. All you need is a bookshelf and a little creativity to complete the setup.
Wall-Mounted Pull-up Bar
For calisthenics enthusiasts, this could be all the equipment you need. It doesn't take up too much space because it's mounted up on the wall.
Set up an Inspirational Wall or a Vision Board
It is important to personalize your home gym, even if it's just a tiny corner. Hang inspirational posters or paint the wall with your favorite colors. Better yet, why not place your vision board here to get you motivated?
Mini Gym in Your Home Office
Can't find a specific space in your home where you can set up your gym? Don't let this stop you. Borrow a corner from your home office where you can put a basket for your yoga mat. Put some hooks in that same corner to hold your bands and jumping rope. Keep some towels handy in a tiny table.
Install Open Shelves
Use open shelves to get your exercise items off the floor after use. With just a little organization, you can add so much functionality to a space.
What Weights Do You Need for a Home Gym
If you have a small space, but you need weights, you can set up a handy weight rack.
Now you have a place for your dumbbells. Add some kettlebells, and you have what you need to do a complete cardio and strength workout routine.
Home Gym Wrap up
Being fit and healthy is a conscious choice and requires effort. But with discipline and proper motivation, you can achieve your fitness goals.
No more paying for expensive gym memberships. Go ahead and set up your compact home gym and exercise to your heart's content.
Over to you
Do you have a home gym? Share your tips and experiences in the comments section below.