If your VPN service allows then you can use its features simultaneously on your multiple Android devices. This is possible with just one VPN service and the portable hotspot feature of your Smartphone. It's not rocket science and here's how you too can set up VPN to the portable hotspot on your android device to make it available to your other Android devices. ~ Ed.
For an immense number of users, security and safety online have already been one of their top priorities. This is the reason why more and more people are choosing to use a VPN service which allows them to browse the online world privately and securely.
A VPN service can encrypt all your data traffic and effectively hide your IP address. As such, I will share how I set up a VPN service to my portable hotspot on Android.
But first, let us understand the concept of a portable hotspot and dig deeper into the VPN service and how VPN works.
Portable Hotspot
Thanks to the advancements in modern technology, smartphones now have the ability to share an internet connection with other smartphones and internet-capable devices through tethering. Tethering results to a portable hotspot wherein the data connection of a single device is shared across a number of other devices to be able to gain online access.
However, even with an unlimited data usage plan, tethering usually consumes a lot of data and is often limited. Thus, don't be surprised if you suddenly find out that you are already out of data even with an unlimited data plan, or if your connection is much slower than it normally is.
VPN Service
A VPN service is a tool that can mask your IP address and encrypt your online surfing information. It enhances your privacy as you are surfing only because it hides you from the prying eyes of those who collect data about your online activities.
But apart from the added security it brings, a VPN service will also allow you to access content in another region, which can otherwise be restricted in your location.
So how can you bring the two together?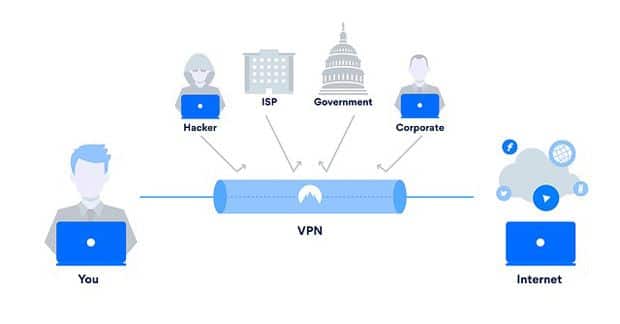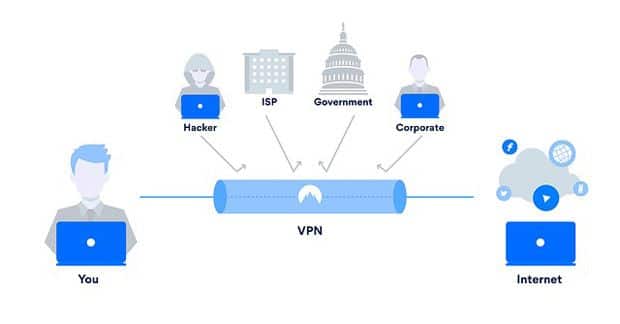 Setting Up VPN to My Portable Hotspot on Android
The goodness of a portable hotspot and the features of a VPN Service can both be brought together through a mobile VPN app.
Mobile VPN App
Download the app. The first thing that I did to set up a VPN to my portable hotspot was to download a mobile VPN app. According to the experts behind the VPNGorilla Canadian VPN service, Five Eyes alliance members, which includes Canada, collect data about your online activities to be shared with other countries for unknown purposes. This is a security red flag, which can greatly be circumvented with a reliable mobile VPN app, which has a secure APK for several versions of Android.
Install the app. After this, I installed the app on my phone because this is what I generally use for sharing connections. The mobile VPN app provided me with the ability to connect to any of the servers to my perusal, with over a hundred servers to choose from.
Use the app. I just need to tap on the button to begin using the VPN service. If I prefer to connect to another server, I simply need to tap the location bar and select a VPN server from any of the recommended locations. I find it relatively easy to use the app because I was able to surf as normal, even with the VPN connection on my phone turned on.
Apart from being able to connect to a wide range of servers worldwide, one of the best things about a mobile VPN app is split tunneling. Split tunneling will allow you to choose which of the apps installed on your mobile device needs to connect to the VPN service, and which apps don't need to do so.
It also has network protection, which stops all traffic if the VPN service fails to connect, as well as a multilingual feature that will allow you to choose from over a dozen languages. Rest assured that with a mobile VPN app service, the connection speed to the server you are communicating with is still at its finest.
Tethering
With a mobile VPN app running in the background, the next thing that I did was to turn on my mobile hotspot to allow connections for my other devices. In doing so, I plugged in my Smartphone because tethering uses up a significant amount of power.
I connected my tablet to my Smartphone, which now acts as a personal hotspot and found that I was able to access content that was restricted in my region through my tablet. This means that the VPN service running in the background on my Smartphone device is also working on my tablet through tethering, even if the mobile VPN app is not installed on my tablet.
Thus, I was able to successfully set up a VPN to my portable hotspot on my Android device.
VPN Connection over Wi-Fi
One of the simplest ways to protect all your devices is to share a VPN connection over Wi-Fi. For this setup, you will need a good Wi-Fi router or a hotspot software that can act as a virtual router inside your computer.
A physical or a software router is what you need to be able to share your VPN connection via Wi-Fi, particularly with devices that don't have support for VPN such as your Smart TV, game consoles, and other video streaming devices.
Wrapping Up
To wrap things up, there are indeed several benefits of using a VPN service, particularly in terms of your safety and security online.
Hence, many users opt to use a VPN service even on their tethered devices to ensure their privacy even while browsing in a shared internet connection.
Just keep in mind that your VPN service provider should be able to accommodate several devices simultaneously.
Over to you
Do you use a mobile VPN app? Share your thoughts in the comments about setting up a VPN to your Smartphone hotspot.