Behavior analysis is the science of behavior.
Applied Behavior Analysis, ABA, is most commonly known as an intervention for children with autism spectrum disorders and other disabilities.
But what if parents harnessed the tools of ABA?
It would give them many behavior management strategies to help deal with their children.
Positive behavior supports can be implemented by anyone. And who needs behavior supports more than young children and their parents?
5 Behavior Management Strategies for Parents
As a Board Certified Behavior Analyst, I share only research-based, proven behavior strategies with parents.
I wish I could take credit for theses great ideas, but they are actually backed by decades of research.
Here are my top 5 behavior management strategies for parents.
1

.

Positive Reinforcement

Positive reinforcement is more than just throwing around rewards.

The scientific definition of positive reinforcement includes two important pieces: it's immediate and it increases the behavior in the future.

How do we use this as parents? Be more intentional. Make sure what you are doing increases the desired behavior in the future.

The first part of the definition: positive reinforcement needs to immediately follow the behavior.

Waiting for a reward time at the end of the day may be too long- it won't be effective. Praising your child for what they did yesterday? Not likely to work so well.

As soon as possible, give your child praise or a reward of some sort. That helps to strengthen the connection between the reinforcer and the behavior.

Your child needs to understand exactly what behavior earned that reward. The sooner, the better.

The second part of the definition: the behavior has to occur more often in the future. If it doesn't happen more, then you didn't use positive reinforcement correctly.

Pay attention to whether or not your child engages in that desired behavior again and more often. If yes- keep using that reinforcer! If not, maybe it's time to tweak things. 

The size of the reinforcer should match the effort needed for the behavior.

Did your child do something incredible? Give 'em a big reward! Did they do something small? A trip to Disneyland may not be warranted.

If your child eats everything on her plate at dinner, does she deserve an hour of screen time or two bites of a cookie? How much effort did finishing dinner require? That's up to you as a parent.

Make the reward fit the behavior. It's the exact opposite of "make the punishment fit the crime". In ABA, we call it the Matching Law.

The idea is to not waste time on random rewards. Give a reinforcer that works and stick with it.

Pay attention and use reinforcers that actually increase the occurrences of the desired behavior.

Am I saying to go buy lots of toys and candy and stickers to give your kid every time he/she makes a good choice? Absolutely not! I'm saying give reinforcement when it's due and make it match the effort put forth by your child.

Free reinforcers can be more effective that dollar store toys.

How about things like high fives, singing a silly song together, doing a happy dance, one-on-one time with a parent, getting to go on a walk or to the park, getting to choose what to do or what to eat, speaking in silly voices, you name it!
2

.

The Premack Principle

The Premack Principle is also known as "Grandma's Rule". First eat your vegetables, then you can have a cookie.  First do your homework, then you can have screen time.First _____, then ____. Easy, right?

This is a structured way to let your child know two things: (a) what the expected behavior is- the First; and (b) what positive reinforcement they will receive after- the Then.

Using consistent "First ____, then ____" wording helps even young kids understand what's going on and helps them perform the desired behavior. Reminding them of the good thing that's coming can make it easier to do the necessary un-fun thing.

The "then" part is the positive reinforcement.

Don't just tell them what's coming next in the routine. First put on your socks, then your shoes. Where's the positive reinforcement? Why should I put on my socks?

The "then" part doesn't have to be something big.

How about "First take a bite of vegetables, then high five!" Use whatever you can to reinforce those desired behaviors without filling your kid full of candy or buying new toys all the time.

First fold the laundry, then we can play legos together!

First wash your hands, then pick out a snack.

First sit in your stroller, then we will walk to the park.

First lay still for your diaper change, then we can do the hot dog dance.

Use whatever 'then' works to get the job done. Being consistent with your wording lets your child know that indeed something good will come if I follow these directions first.

Be succinct. Get to the point. First ___, then ____. We don't need a diatribe on why the desired behavior needs to occur. Just tell them what you want them to do and what they will get. To the point. Effective. Try it!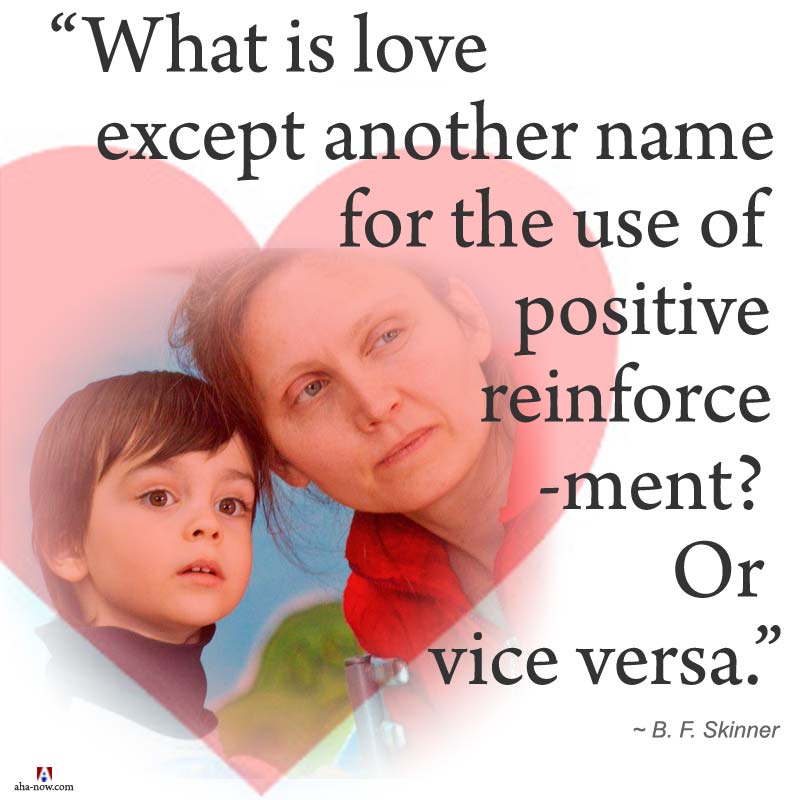 3

.

Pairing with something reinforcing

In the world of ABA therapy, therapists first start off by pairing themselves with reinforcement.

What this does is makes the therapists themselves more reinforcing to their clients.

You can actually transfer the reinforcing qualities to something the child didn't really like to begin with. We call this strategy pairing.

For example, when my daughter was an infant, she hated getting her fingernails trimmed. She loved being outdoors.

I trimmed her fingernails while she sat in her swing on our back porch. Over time, the fingernail trimming wasn't a big deal anymore.

I paired something she didn't like (nail trimming) with something I knew she liked a lot (swinging outside) and after doing this for a while, the nail trimming was no longer an issue. I could trim her nails anytime, anywhere without a fuss.

Do this intentionally.  Pair the fun thing with the un-fun thing every single time at first. Then you can gradually fade it out and hopefully whatever the issue was is diminished.

Ideas that are easy to use for pairing: pair singing a favorite song while doing a routine; eating a favorite fruit every time a new vegetable is on the plate; doing an activity in a favorite spot or chair; whatever creative things you can come up with!
4

.

Behavior Specific Praise

When you give your child verbal praise, make sure they know exactly what they are receiving the praise for! What did they do that was a good job? Do they know?

When you praise your child, you want to see a specific behavior increase in the future. But does your child know what behavior? Do they just have to guess?

Instead of always saying the same old "Good job" how about "Good job sharing toys". Or "I like the way you used your fork correctly" or "Thank you for following directions". Adding that one little phrase can make a HUGE difference!

Way to wait your turn!

Awesome job putting your shoes on by yourself!

I like how you got into the car the first time I asked.

Thank you for putting your dishes in the sink.

I am so happy you put on pants.

Don't leave your child guessing what they did right this time. Make it clear and make your praise genuine.  What are you truly thankful for them doing? Tell them.

Get in the habit of telling your child exactly what they did well, and then enjoy seeing more of that behavior in the future!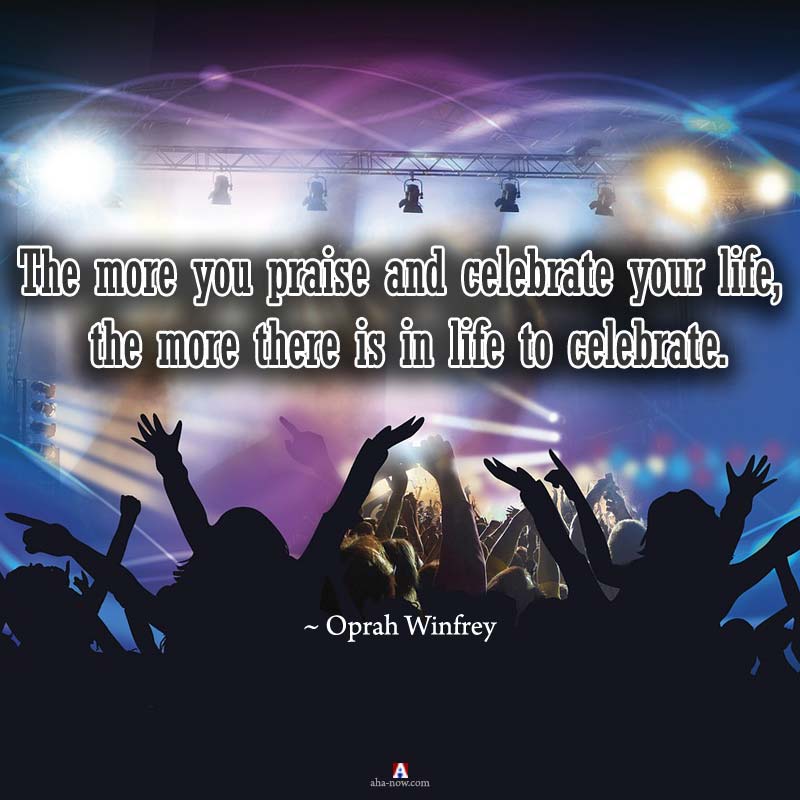 5

.

Offering choices

Do you find yourself spending a lot of time telling your children what NOT to do? Do they even know what they CAN do in each situation? Do they remember?

Offering choices is an easy way to prevent problem behavior. Instead of constantly saying no, stop, please stop, please please please stop, and STOP NOW, how about telling them what to do instead?

Give choices between appropriate responses or activities.  What CAN they do to stay out of trouble and maybe actually even earn some positive reinforcement?

There is no hitting. You can walk away or ask nicely for a turn.

You have to ride in the grocery cart. You can play with this toy or eat this snack I brought for you.

Yelling at your brother is not a choice. You can speak nicely to him or go have some time away from him.

Give choices of things that are acceptable at that exact time. That way your child can choose for him/herself what response and over time may learn to choose one of these things without you even prompting them!

The idea is to try to prevent the problem behavior by giving you kid what they need- a little guidance on what is okay to do right then, and then the freedom to choose one of the acceptable things.
Put It To The Test
As a mom, I use these tools every day. Try them.
I make sure my child knows what the desired behavior is, and reinforce that behavior when I see it. She's been hearing "First ____, then ____" since she was 6 months old.
Behavior Analysis works. Research proves that. Parents can use it to make life just a little easier.
These strategies are quick, easy, and proven by a ton of behavior analytic research.
If they have been effective with all kinds of people, why not try them with your own children?
Over to you –
What is one way you can add more positive reinforcement to your family's daily life? What behavior management tips would you recommend to others?