When posting a discussion forum topic, please add "Discussion" as one of the "Tags". If promoting your blog post or guest post, add "Post Promotion" as a "Tag". Add the tag "Introduction" when you introduce yourself.
↑
How I Gained 10000 LinkedIn Followers In A Few Months
This topic contains 0 replies, has 1 voice, and was last updated by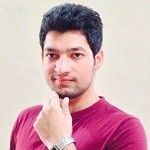 Ravi Chahar 3 weeks, 3 days ago.
Author

Posts

March 6, 2017 at 8:48 pm

#29114

Ravi Chahar

Participant

It's an amazing feeling when you look on the followers' board and the round figure like 10K strikes it. LinkedIn is one of the biggest professional networks.

No doubt that social media has emerged to be the power source to get more exposure to your business. Whether you run a blog or any other online business, social signals matter.

That was a majestic feeling when I gained 10000 LinkedIn followers.
http://www.blogginglove.com/gained-10000-linkedin-followers/

Author

Posts
You must be logged in to reply to this topic.